Home

/

Epigenesse Energy Skin Restore Kit 4 Tr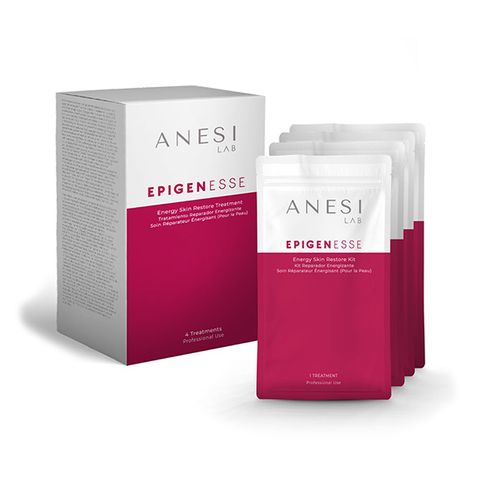 Epigenesse Energy Skin Restore Kit 4 Tr
Description
Description
Advanced treatment for ageing skin which targets 'gene expression' that has been weakened by age and external aggressors.
Rejuvenates, repairs and replenishes skin, improving firmness, hydration and reducing wrinkles to bring new life and energy to ageing skin. Skin repairing and tightening actives immediately improve skin texture and minimise pores for a flawless glowing complexion with long lasting results.
Recommended for:
Ageing skin.
Dry depleted skin.
Wrinkles, poor elasticity and sun damaged skin.
4 TREATMENTS:
GLYCOLIC PEEL
4 BOTTLES 4ml (glycolic peel)
+ 0.2g (enzyme peel)
HYDRA-SOFT TONING LOTION
4 SACHETS OF 70ml
SKIN REPAIR CONCENTRATE
4 SACHETS OF 3ml
REJUVENATING GOLD MASK
4 SACHETS OF 30g
FLASH LIFT AMPOULE
4 VIALS OF 1.5ml
REVITALIZING DAY CREAM
4 SACHETS OF 5ml
A nourishing and energising treatment with advanced epigenetic actives. Exclusive to Epigenesse Treatment is the Epigenesse Rejuvenating Gold Mask, rich in revitalising minerals and colloidal gold which stimulates collagen.