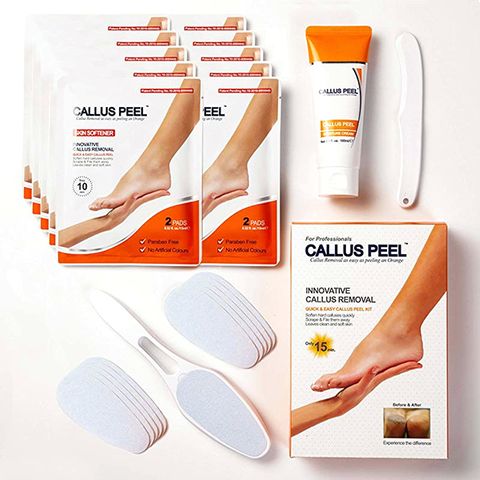 Description
Description
The simple four step process, begins with a Skin Softening patch being wrapped around the affected area to soften the skin, a special scraper (blade free) is then used to peel away the dead calluses away, the third step is to polish the remaining skin area.The callus peel treatment is completed by applying the finishing moisturising cream.

The Callus Peel system takes approximately 15 minutes to complete and you can continue to work on your clients feet as the Skin Softening patch begins to work. The success of Callus Peel can only be matched by the repeat business and referrals that users enjoy.

The cream is also available to take home to maintain the fantastic results in between salon visits.