Home

/

OPI Mexico Collection
A Colourful Travel Guide to Mexico City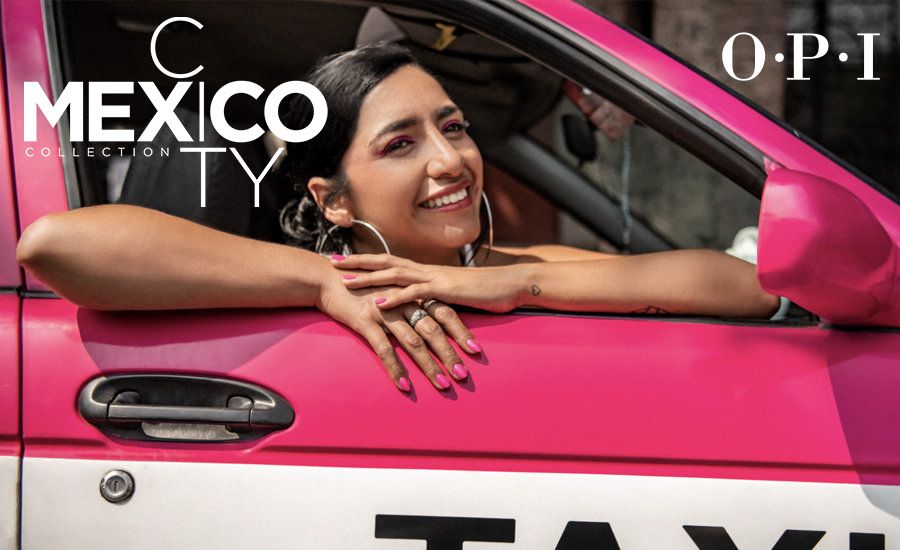 Have you ever visited a place so colourful, so rich, and so lively that it left you feeling like the emoji with hearts spinning around its face? Enter: Mexico City, the inspiration for our OPI Spring 2020 collection. It is without a doubt one of the most vibrant places we've been, inspiring us to transform the city's beautiful textiles, art, and culture into a palette that will jetset you right into the heart of Mexico City.
From murals to colourful gardens, here are 5 must-see spots in Mexico City that inspired our collection:
---
Xochimilco

Two words: Magical. Oasis. Float along the canals lined with gardens and trees in brightly decorated trajineras (flat bottomed boats) and discover pops of colour bursting along the banks. There's not a shade you won't find here, so we created Mexico City Move-Mint – a minty green that goes with ALL the colours.
---
| | |
| --- | --- |
| From stickers covering every inch of open space, to murals and extensive portraits painted onto city structures, you can't miss the art. Bright yellows, blues, and pinks will stop you in your tracks, which is what inspired Mural, Mural on the Wall, a shimmery coral polish that will make you go graphic | |
---
| | |
| --- | --- |
| | Talk. About. Inspiration. If there was ever a place where you could wear all the colours, it would be here. Step right into Luis Barragan's architectural dream and experience a playground of punchy reds, sunny yellows, and hot pinks. Pay homage to the iconic structure when you visit and wear not one, but a few colours on your nails, like Telenovela Me About It, Don't Tell a Sol, and ¡Viva OPI! |
---
| | |
| --- | --- |
| Walking down the streets of Mexico City, your ears are flooded with so many sounds – taxis weaving in and out of traffic and hot grill plates cooking up various meats and veggies – but the sound that is the most harmonious of them all is what inspired Mariachi Makes My Day, a deep purple that looks like a melody. Celebrate Mexico's heritage and take in the sweet sounds of mariachi music as it plays outside markets, on street corners, and inside restaurants. | |
---
| | |
| --- | --- |
| | Another one for the books. We couldn't visit Mexico City and a) not visit the house of Kahlo and b) not create a polish inspired by her vibrant life. The museum, known as the Blue House, inspired Mi Casa Es Blue Casa, a cobalt blue that matches its exterior walls. |
---