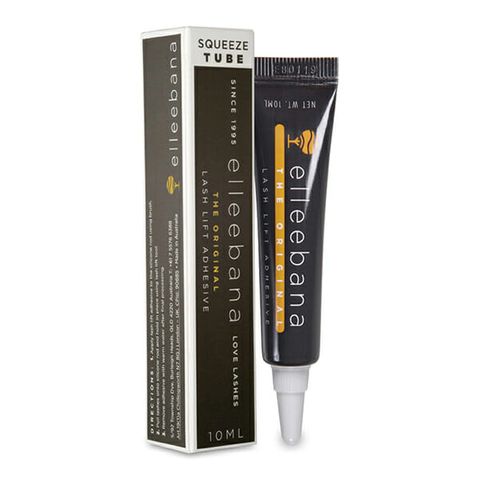 ORIGINAL LASH LIFT ADHESIVE TUBE 10ml
Description
Description
A professional adhesive for use during Elleebana One Shot Lash Lifting services. Designed with a new resealable Squeeze Tube for easier application, it is now available in a 10ml tube. With no more build up around the opening, the Ellebana Squeeze Tube reduces wastage and has a longer shelf life after opening.
For use with silicone rods to achieve long lasting curled and lifted lashes.
You can dispense a small amount of adhesive into a glue ring, 2 in 1 mixing dish or other apparatus. If you work from a glue ring you can be working closer to your client and potentially speed up your application
Use only one micro brush over and over on the same client without the risk of cross contamination because you are working from the glue ring or well on your client – you are not allowing the micro brush to touch the adhesive that will be used on any other customers.
You can reseal the squeeze tube as soon as you dispense the required amount without continued air exposure or risk of drying
No more build up around the twist tube thread which also prevents wastage
Now in a larger 10ml tube which allows for more applications
Reduced wastage! The squeeze tube reduces the chance of air being pushed in and oxidizing the adhesive, allowing you to get more product out of the tube and increased shelf life after opening.