Home

/

All about the eyes
All about the eyes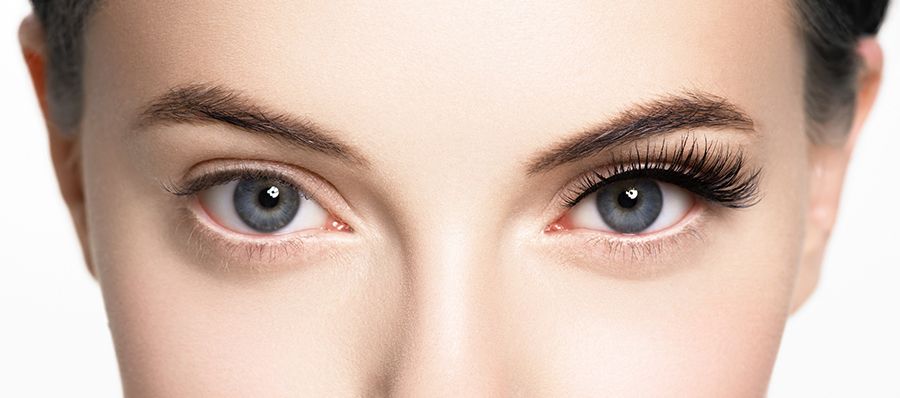 Enhancers and Serums
Eye lash enhancers or serums are designed to dramatically enhance the look of your natural lash length, fullness & thickness. You will see visible results in just two to four weeks!
Lash enhancers or serums can be used up to twice a day, in the morning or at night, and should be applied to the base of the lashes, as you would apply an eyeliner. Only a small quantity of our Long Lash eye lash enhancer is needed to achieve the desired results. Long Lash should be used on clean and dry skin.
blinc Long Lash

blinc Long Lash eye lash enhancer will make your natural lashes appear longer, fuller, thicker and denser, not to mention healthy and conditioned. Use Long Lash daily for the dramatic, beautiful lashes you've always longed for!

Appyling

blinc Long Lash can be applied up to twice daily, morning or night. Use blinc Long Lash on clean and dry skin. Use the brush applicator to apply a thin line to the base of lashes, as you would apply an eyeliner. You will see visible results within 2 to 4 weeks.

Tips & Tricks

Remember, only a small amount of Long Lash is required and avoid direct contact with the eye.
---
Mascaras
Mascara is a cosmetic substance used to colour, lengthen, darken and thicken the eye lashes.
Mascara can be documented back in ancient Egypt, records from around 4000 BC refer to a substance called kohl that was used to darken eyelashes, eyelids, and eyebrows.
"Mascara" developed by 2 men around 1917 consisted of petroleum jelly and coal mixed into a set ratio, it was extremely messy and needed to be reformulated. In 1957 Helen Rubinstein reformulated the mascara.
Mascara is now trending towards multi-functional usage, with many mascaras including lash-boosting serums, botanicals, and pro-vitamin-enriched formulas such as our Elleevate mascara. Several brands are using tubing formulas to coat the lash such as our blinc mascara/ amplified mascara.
Blinc's AMPLIFIED tubing mascara

MORE VOLUME! MORE LENGTH

After almost a decade in development, blinc mascara AMPLIFIED provides incredible, build-able, glamorous volume and length, all while offering the Life Proof properties (i.e. smudge-proof, sweat-proof, water-resistant, flake-proof) of our original blinc mascara, that women have grown to love and depend upon.

As with our original blinc mascara (formerly known as Kiss Me), blinc's AMPLIFIED mascara coats lashes with a glossy, volumizing and extending coat that forms tiny water resistant "tubes" around the lash. Unlike our original formula, blinc mascara AMPLIFIED applies more like a traditional mascara, giving you the ability to add as many coats as you want to build your desired look! Because it is not as wet of a formula, you can even go back and reapply if needed, after it dries.

Removing blinc mascara AMPLIFIED is just as easy, and requires no makeup remover. Simply apply a little warm water along with some gentle pressure, and the tubes easily slide of your lashes. You will actually see the tiny tubes in your hand as blinc mascara AMPLIFIED comes off without leaving any messy black tint or residue behind.
Blinc's original mascara

STOP PAINTING YOUR LASHES… TUBE THEM!

blinc mascara is the original mascara invented to form tiny water-resistant "tubes" around your lashes rather than painting them like conventional mascaras. Once applied, the tubes bind to your lashes and cannot run, smudge, clump or flake, even if you cry or rub your eyes.blinc mascara will add both volume and length to give you a radiant natural look that lasts all day. Only when you are ready for removal, the tubes will effortlessly slide off your lashes into your hands without the use of harsh make up remover.blinc mascara has been clinically tested to be non-irritating making it ideal for sensitive eyes, contact lens wearers, and active people in search of a mascara whose look, hold and ease of removal is without compromise.
Elleevate Mascara

This Lash Lift Mascara by Elleebana has been designed to be used daily on lashes with or without a lash lift.

This specially formulated mascara is gentle enough to be applied in salon after a lash lift treatment. The use of Elleevate helps lock in the lift and condition the lashes. Many therapists are finding this a good way of showing the product to their clients and then, after the treatment selling as a retail item.

Elleevate mascara enhances the effect of a lash lift beautifully and glides on lashes with no clumping – just gorgeous eyelash enhancement. This lash lift mascara contains naturally occurring Keratin complex. Keratin is a strengthening protein that is naturally found in skin, hair and nails.
Keratin protects and strengthens the natural lash. Arginine and Biotin are essential Amino Acids and help repair and promote healthy growth of lashes that might be damaged from wearing lash extensions, over styling or require some extra care.

Elleebana does not encourage the use of mascaras on clients who wear lash extensions and therefore this mascara is not designed for this purpose. Contains: Carnauba wax, Ozokerite wax and Bees wax.

We also have Elleeplex which can be used together with Elleevate.
---
Eye Masks
Graft-A-Lash

These Gold eye masks hydrate and plump the fine lines around the sensitive eye area. Like a huge drink for the skin, seen and used worldwide by global lash and makeup artists.

Used at New York Fashion Week 2018 & 2019
Containing hyaluronic acid, amino acids, aloe vera & vitamin A
Remove from pocket and place on clean skin. Leave for 10 – 30 minutes, it is the perfect treatment before a special event or to be used once or twice a week
Use prior to makeup application for long lasting glowing skin
Can be refrigerated to have a cooling effect on the skin
For all skin types and every age
---