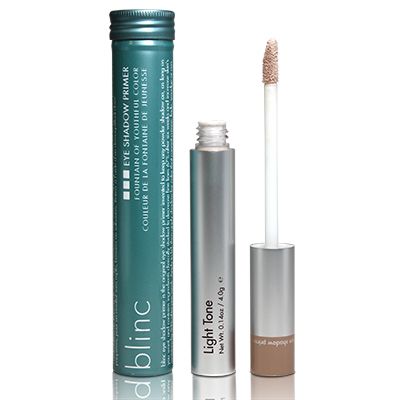 EYE SHADOW BASE PRIMER-LIGHT TONE Bli
Description
Description
blinc fountain of youthful color™ eye shadow primer is the original eye shadow base invented to keep your shadow on as long as you want, while simultaneously providing your skin with anti-aging benefits.

Once applied, blinc eye shadow primer offers full coverage by concealing and filling existing fine lines, eliminating redness and providing a smooth lid for easy powder shadow application. The soft, silky finish then allows for any kind of shadow to be applied over it, for color that cannot crease, fade, smudge or run, even if
you sweat or wear it in harsh weather conditions! At the end of the day blinc eye shadow primer is easily removed (only when you are ready) using any gentle makeup remover.

In addition to superior hold, blinc eye shadow primer contains anti-aging ingredients that clinical studies have shown to decrease fine lines after just six weeks by 67% and increase skin's moisture after just one week by 53%.