Home

/

Face

/

EMULSION PURIFANTE SACHET 5ml Dermo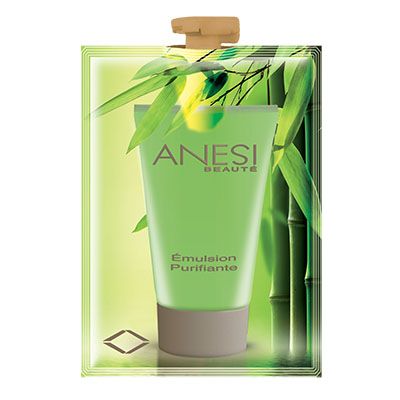 EMULSION PURIFANTE SACHET 5ml Dermo
Description
Description
Shine-free skin control. Mattifying emulsion that moisturizes and controls excess oiliness with the Vidalys complex for an attractive matt complexion.

TEXTURE: EMULSION

- It controls microbial flora and minimises the appearance of blackheads.
- It desensitises the skin and protects it against premature ageing.
- Provides the skin with the hydration and elasticity it needs to enjoy total comfort.
- Main ingredientes: Iris Germanica extract, Zinc, vitamin A, Laminaria Digitata algae.