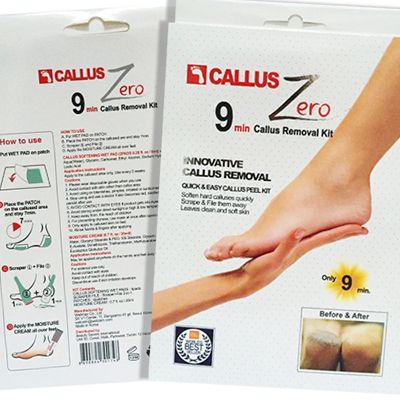 CALLUS ZERO - Home Care Kit
Description
Description
Callus Zero a home Callus removal treatment, fantastic for you to use in between visits to the salon, when time is in short supply.... or even for the family member who wouldn't be seen in a salon !.

Unlike others, Callus Zero is 100% guaranteed to work, and is designed to remove ugly calluses, the results speak for themselfs and you are good to go in less than 15 minutes.

No need to shed skin for two weeks?.... Results in minutes guaranteed.